A breath of fresh air....
Tailored voice and data solutions built for your unique business requirements.
We take the time to listen to your needs, and then build voice and data solutions that not only meet your needs but exceed your expectations. All solutions are easy to manage and built to your budget.
Hosted Cloud Voice, MS Teams Phone System, 3CX Voice, SIP trunking, 1300/1800 numbers, Voice Cost Analysis, Interactive Voice Response (IVR), Twilio Development, WebRTC integration, Shopify 1-800 numbers, NBN consulting and so much more!
Our core capabilities
Cloud and On-prem PBX (voice)
If you have basic requirements or only a few handsets, then a fully cloud hosted solution may be the most cost effective. If you have a larger number of services, then an on-premise PBX (still cloud managed) may be more cost effective. We will do the analysis for you to ensure the right fit for your business.
Microsoft Teams Voice
Teams Voice suits customers who already have voice licensing within their Microsoft agreement, or who have a legacy PBX that needs replacing. Enterprise "E5" licenses include this functionality, and this is a "Phone System" add-on license for Business Essentials.
Bespoke solutions
Looking for WebRTC integration assistance? Need an automated IVR solution? Perhaps an SMS appointment setting solution? Bring your business requirements and ideas to us and we can explain how these can be brought to life with our customised platforms.
Data, Internet, NBN Services
It is so hard to navigate all the options these days. Let us work out what services (carrier, speed, technology type) you can get at your location(s). We will present the right service for your needs and budget. Internet only? SDWAN? Quality of Service? VoIP? All explained clearly.
Cost Consulting
Am I getting a good deal? Sometimes this is hard to work out if you have a multiple offers on the table (are you comparing 'apples' with 'oranges'?). What are you spending today? Does the new offer present good value? All questions that can be answered via our bill analysis and cost modelling expertise.
Phone Numbers
1300 or 1800 numbers can be a great tool for business. Or perhaps a 'virtual' geographic number that allows you to provide local presence for your customers. Also US 1-800 numbers available for Shopify stores
Already know that you want a Cloud PBX?
If you are want to get started today with a cloud PBX offering you are in the right place.
We are an authorised wholesale provider of VoipLine Telecom services - who provide easy to use and manage cloud PBX, SIP trunks, 1300 numbers and more. Via a user friendly drag-and-drop interface, you can customise simple or complex call flows all from your browser. No coding or detailed PBX knowledge required.
Get started immediately by completing a simple sign-up form. Click the image below to be redirected to the sign-up form.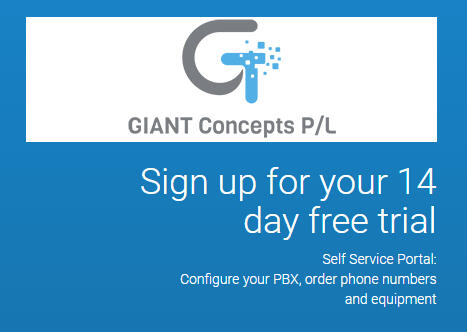 Agghh! What do I do about the NBN ?
A common problem for business customers today is what to do about the NBN rollout. NBN changes not only the way Internet services are delivered, but also replaces traditional phone line services (ISDN/PSTN) and so is complicated if you don't understand the language, impact and timing of this "forced" move.
We have helped customers large and small understand the migration steps required to avoid business impact.
Do we know what we are taking about? We are an authorised NBNCo ICT Channel Partner
(Advisor ID : 01183888)
We can also help to arrange NBN fibre upgrades from the "Multi-Technology Mix" (MTM ) solutions in place to NBN Direct Fibre services. Fibre to the Premise (FTTP) and Enterprise Ethernet (EE) upgrades support business grade service levels.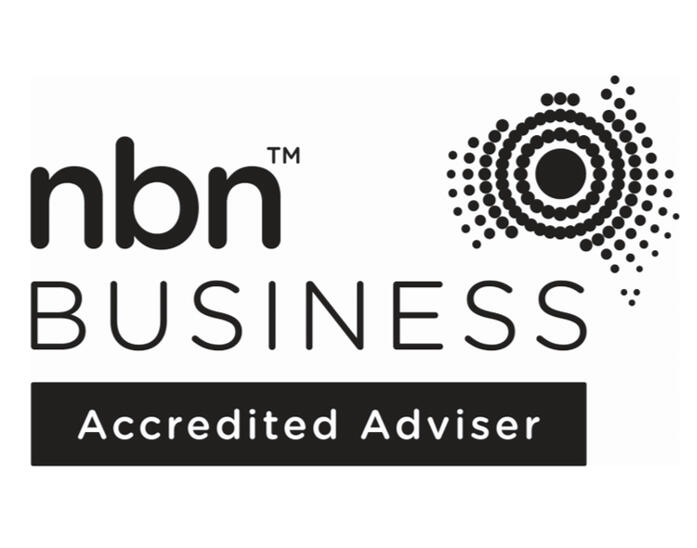 Some of the businesses we have helped ...
Happy customers are willing to share their experiences! So if you would like to chat to any of these customers to find out how we have helped them please let us know and we can put you in touch.
Get in touch
Please call on 1300 296 581 or complete this form and we will get back to you as soon as possible.